A little over two years ago, PayPal and Google partnered to allow consumers in 24 countries around the world to link their PayPal and Google Pay accounts. The collaboration has helped to expand consumer choice by offering PayPal -- one of the most trusted1 and highest converting2 digital wallets -- as a payment option within Google services. It also extended the availability of features such as PayPal Purchase Protection and Return Shipping for eligible purchases to Google Pay users.
Google Pay gives customers a fast, simple way to pay on the web across all browsers and operating systems, in native Android apps, and in stores -- driving incremental transactions for merchants and a convenient experience for their customers. Hundreds of Braintree merchants already benefit from the Braintree integration of PayPal in Google Pay in the US. Today, we are excited to announce a new back-end change that extends the possibility to pay with PayPal in Google Pay in all 24 countries where the wallets can be linked.
PayPal Seller Protection benefits
In addition to the ability to offer added convenience and choice to their customers, Braintree merchants will also be able to reduce risk on eligible transactions with PayPal Seller Protection. In the event of a claim or chargeback that the buyer claims are the result of an unauthorized transaction or an item the buyer didn't receive, PayPal will cover the full amount on eligible transactions for merchants when consumers check out with PayPal via Google Pay. PayPal will not assess you a chargeback fee if the transaction is eligible for PayPal Seller Protection.
Additional operational insight
With the new transaction flow, the Braintree Control Panel will now include the PayPal Account as the Payment Type, and Google will appear as the Transaction Channel.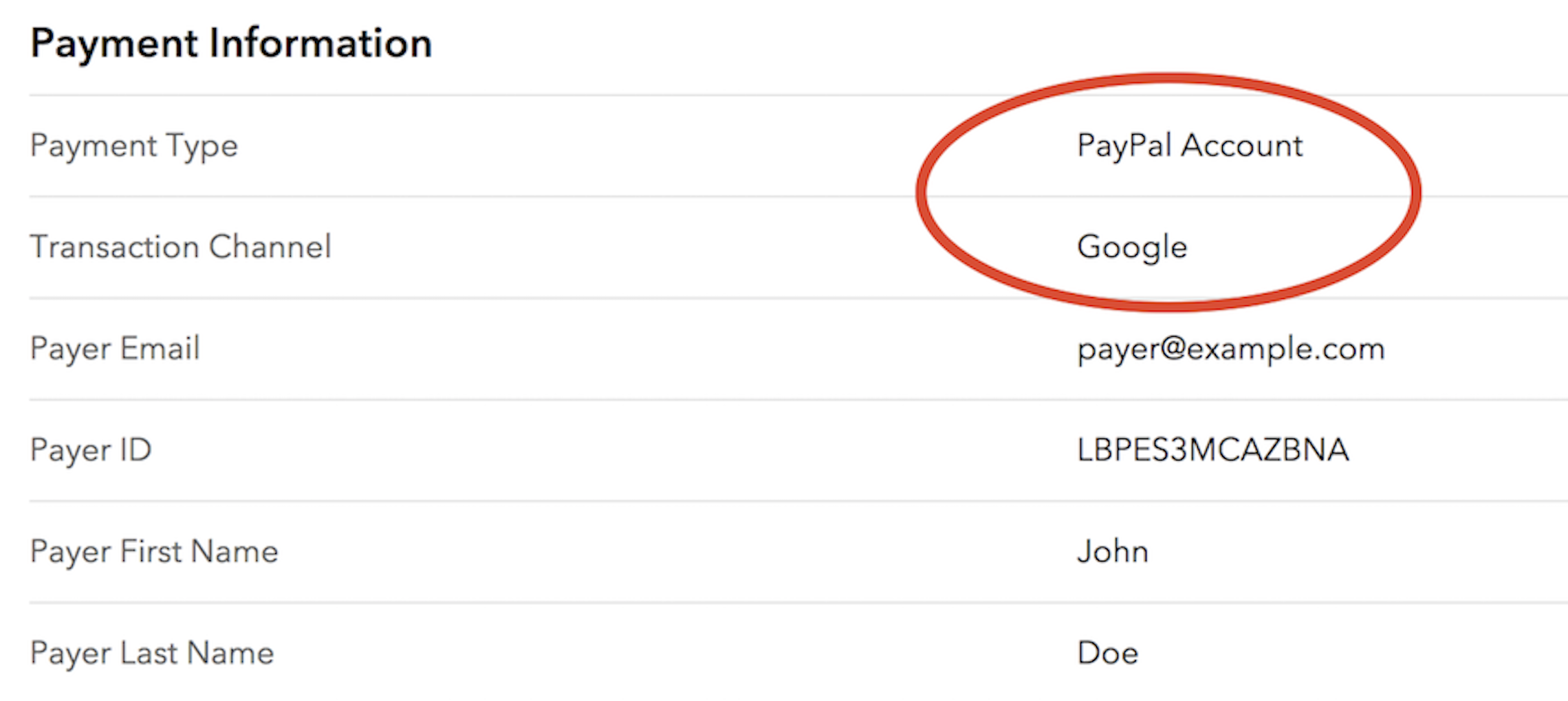 To find PayPal transactions from the Google Pay wallet, choose "PayPal" as the "Payment Instrument Type" and "Google" as the "Payment Method Source" in the new selection of filters for transaction search in the Control Panel.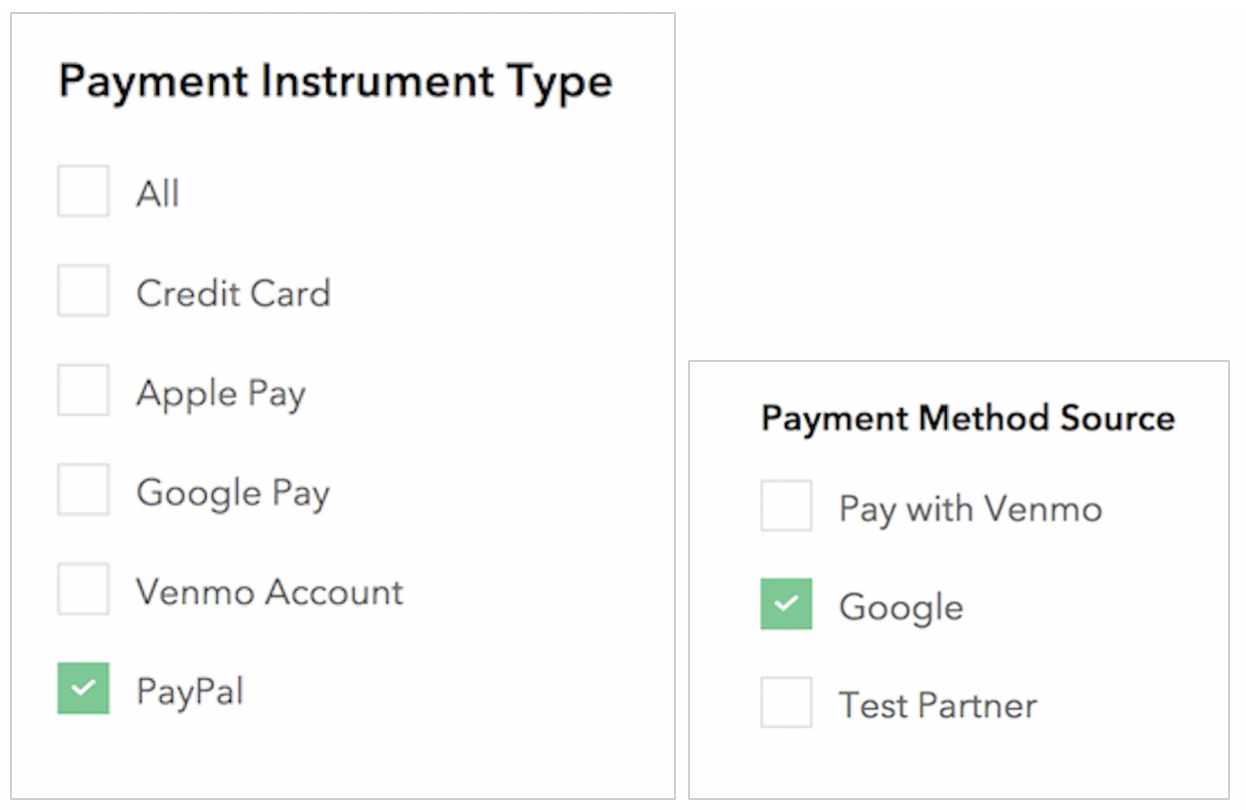 Enabling Google Pay + PayPal
Merchants that already offer Google Pay and PayPal at checkout can get access to the new benefits by simply updating their SDK to our latest version. New merchants making their first integration will be able to offer PayPal to millions of Google Pay users globally as well as get access to PayPal Seller Protection by enabling Google Pay in their Control Panel. Here is the Google Pay switch toggled "ON" in the Braintree Control Panel: