Drop-in UI
Mobile app or web, get the perfect checkout in minutes. Through our Drop-in UI, you can start accepting payments for your next great idea almost as quickly as you have your next great idea.
---
Customizable to fit your brand
On iOS, choose from a light or dark theme, while on Android, the card form will inherit the base app's theme. On web, apply custom CSS to match the UI to your site.
Localized for 23 languages
Meet your customers where they are, with support for dozens of locales.
Streamline PCI DSS compliance
Our Drop-in UI is eligible for SAQ-A validation.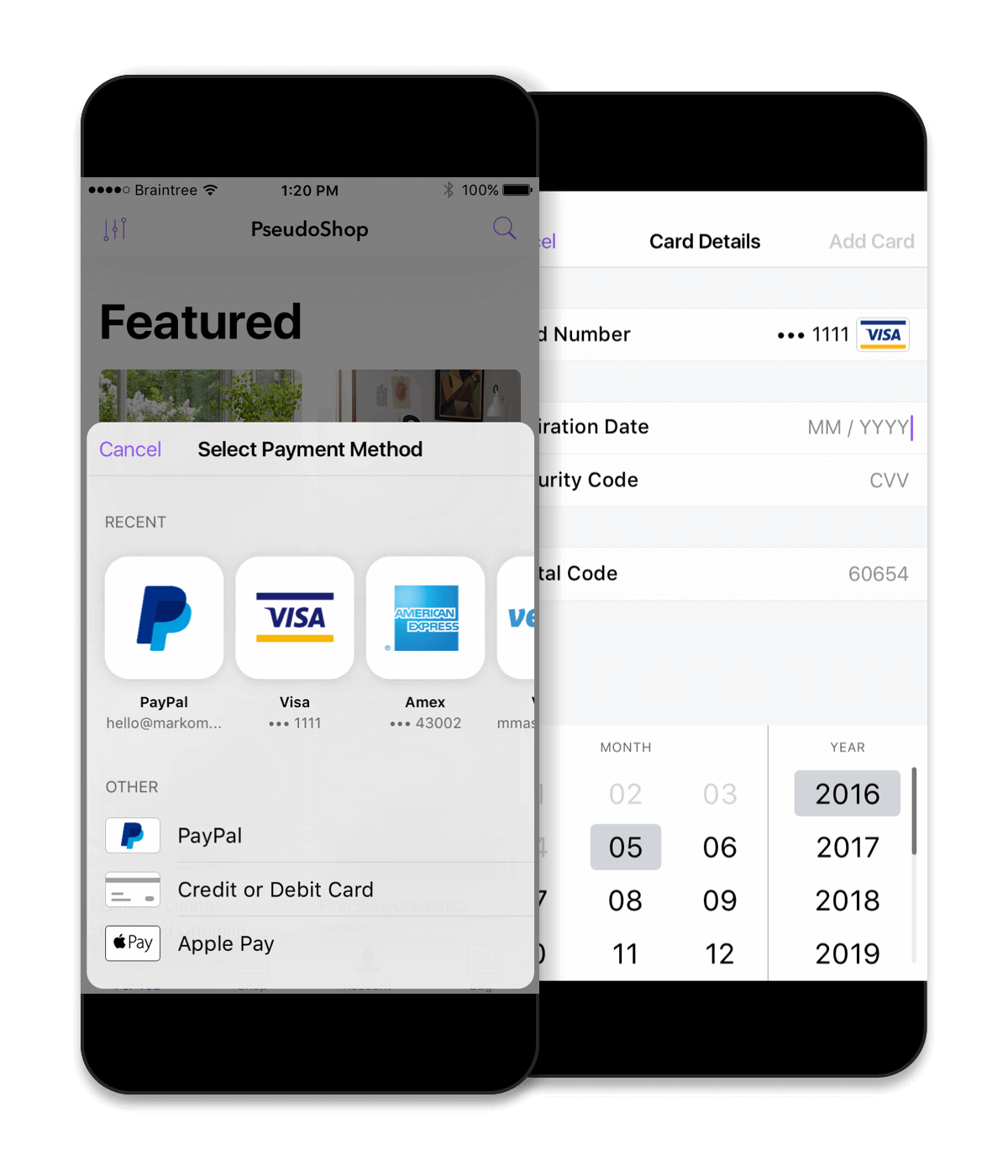 A modernized, simplified checkout flow for your mobile app
Flexible enough for nearly any app's checkout flow; ready-made enough to go live in minutes.
---
Seamlessly accept payments on your site in minutes
A friction-free, customizable checkout flow for your website; a ready-made, secure integration for you.
Want a more customized checkout? Tailor your own user experience and leave the complexities of PCI compliance to us with our
custom payment APIs
for iOS, Android, and web.
Related videos
Payment Basics: Checkout Experience
Over 67% of online shopping carts are abandoned by customers. Here's how a great checkout experience can make cart abandonment a thing of the past.
Payment Basics: Secure Payments
Cyber crime and security breaches can make processing payments intimidating. Learn how you can protect your business and keep sensitive data secure.